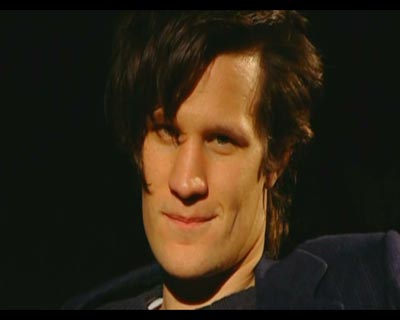 It's official. As I mentioned in yesterday's article "11th Doctor to Be Announced Saturday" the BBC has announced the actor to play the 11th Doctor on Doctor Who, replacing departing Doctor David Tennant.
The new Doctor will be played by Matt Smith (pictured right), who will be the youngest actor to play the part at 26 years old. Before this, the youngest person cast as the Doctor was 5th Doctor Peter Davison, who was 29 when he took on the role.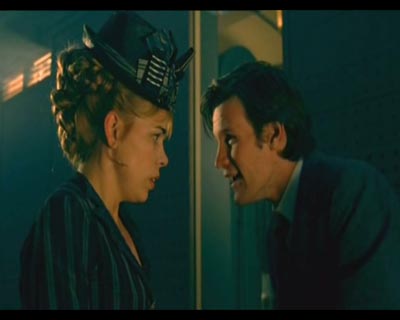 Smith is a relative unknown, only having played a few roles in his short career, but personally I think when it comes to playing the Doctor, it tends to be a great choice casting someone with talent but without a huge name.
Smith has a past Doctor Who connection by having acted opposite of Billie Piper on three occasions: in the productions of The Ruby in the Smoke, and The Shadow in the North as the character Jim Taylor (pictured left), and he also appeared in one episode of Piper's show Secret Diary of a Call Girl.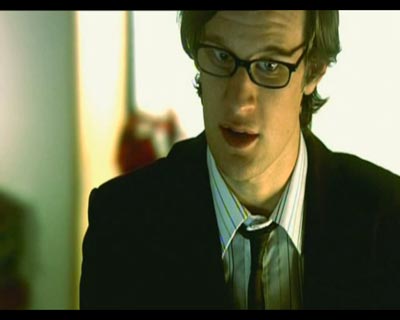 Reactions among fans so far has been mixed, with many reacting the same way that so many fans have done over the years (including myself back in the '80s) of "NO! YOU CAN'T CHANGE THINGS!!", and others objecting to him being too young.
While this will be the first time there's been a current Doctor younger than myself (David Tennant being *slightly* older than me), I don't have a problem. I've only seen his appearance on the Doctor Who: Confidential, which isn't much to base an impression on, but I trust the opinion of incoming producer Steven Moffat, who is a true fan and writer.
Moffat is absolutely raving over him, and according to his interview on the Confidential, Smith was the second person to audition for the part, and they knew he was the right one instantly.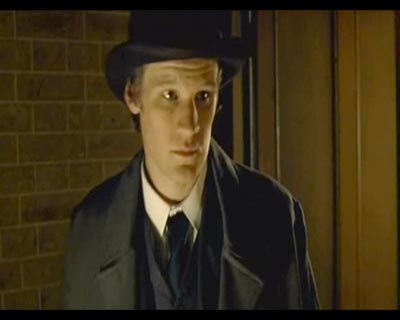 The role of the Doctor needs a certain weight behind it and that "old man in a young man's body" quality which I think is rather hard to find in a man in his 20s or even 30s.
But from the clips of Smith talking about taking on the role, as well as the clips of his past work, I have a good feeling about him taking on the role and can picture him as the Doctor.
I guess we'll have to wait and see how things play out in 2010, but personally, I'm excited.
Tags: 11th Doctor Matt Smith, 11th doctor who announced, who is the new doctor, Who is the New Doctor Who, youngest doctor who