Wednesday, March 11th, 2009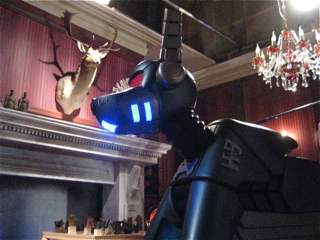 It's been known for some time that there has been a new Doctor Who spin-off series in the works starring the Doctor's very own tin dog, K9.
Now we're getting a first look at the new redesign of the character, who was first introduced in the 1977 Doctor Who story "The Invisible Enemy".
K9's new series has been variously called K9 Missions, K9 Adventures but now seems to be just simply K9.
The first series, currently shooting in Australia, will consist of 26 half-hour episodes, and is being developed by original co-creator of K9, Bob Baker. Read full New Look for K9 Revealed for Upcoming Doctor Who Spin-Off Series... (534 words, 4 images, estimated 2:08 mins reading time)