Paul McGann returns to TV as the 8th Doctor in 2009
Date posted: September 11, 2008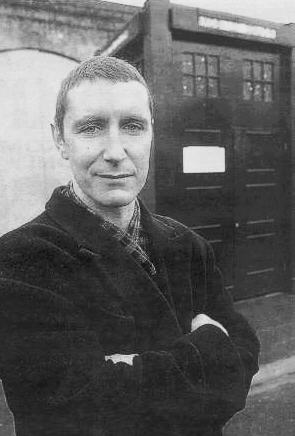 The 8th Doctor, played by Paul McGann in the 1996 Doctor Who TV movie, will start filming one of the forthcoming feature-length specials set to broadcast next year, according to British newspaper The Sun.
The new series of Doctor Who, which began in 2005, picked up the story of the Doctor an unknown time after the events of the TV Movie, and it was strongly implied that the 9th Doctor (Christopher Eccleston) had just regenerated not long before the events of "Rose".
It seems we may learn more of the 8th Doctor's story and perhaps the events of the Time War, as an unnamed BBC insider reported "Fans loved Paul's Doctor and feel he was never given the proper chance to shine. Reference is often made to the Time War which wiped out the Time Lords and this will give them a taste of that."
The 8th Doctor will appear battered by the events of the Time War, and will have short hair (as he appears in the 1996 publicity shot at right) rather than with the long hair he had in the TV movie.
This last comes as no surprise as McGann, who has continued playing the 8th Doctor in a series of audio dramas — has said for some time that he'd like to return to the role on TV, but only on the condition that he didn't have to wear a wig again.
This story follows closely on the heels of other 2009 Doctor Who specials casting rumours that Catherine Tate will return as Donna, Bernard Cribbins will return as her grandfather Wilf, and that John Simm will be returning as the Master.
Personally, I'm keeping my fingers crossed on this one, and I know I'm not alone in having wanted to see Paul McGann return to Doctor Who for a long time now.