The Doctor  Doctor Who Monsters  The TARDIS  Doctor Who Fans
First Doctor  Second Doctor  Third Doctor  Fourth Doctor  Fifth Doctor  Sixth Doctor  Seventh Doctor  
Eighth Doctor  Ninth Doctor  Tenth Doctor
Doctor Who News & Articles Blog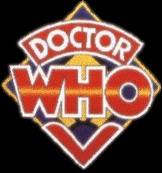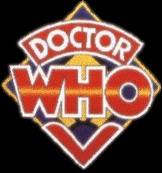 The TARDIS Databanks: The Fans

This page once contained everything from and about the fans of Doctor Who. Here you found pictures of us, our toys, our clothes (FYI, the underpants you'll see if you follow that link are not mine), and the things we've made and written, including software, and stories related to our great obsession.
The content I used to house on this section of the site was so outdated (and in many cases, missing) I've removed all references to it. You might be interested in looking at pictures and video I took at the Gallifrey One 2006 convention.
I've also added a short story I wrote back in 1999, set shortly after the fourth Doctor dropped off companion Sarah Jane Smith and just before he meets Leela. The April 2006 broadcast of School Reunion, featuring the return of Sarah Jane, inspired me to dig out the file and upload it. Click here to read it.
| | | |
| --- | --- | --- |
| | The top left picture is of a home-made Dalek, watched by a group of young fans. This photo dates from the sixties, and may have been taken at the same time as the one to the right, which is of a guest appearance by William Hartnell in 1965. | |
| | | |
| | Below these, on the left is a picture of one of the toy Daleks made in the sixties, during the height of Dalekmania. On the right is a picture of some more young fans posing near a rather unconvincing TARDIS. | |
The drawing of the fourth Doctor at the top of this page was scanned from an issue of Marvel's Doctor Who comic book series which was published during the mid 1980s, featuring colored reprints of the strips from Doctor Who Magazine. The picture was based on a publicity photo from the story City of Death.
You might also want to check out Gallifreyan Embassy for a great fan community, and I recommend their Doctor Who podcast: Podshock.
This page was first created on Saturday, August 17, 1996.
---
Back to the TARDIS Databanks
All opinions are my own.
Doctor Who and TARDIS are copyright BBC.
The Daleks are copyright The BBC and Terry Nation.
All other properties, images, etc. are copyright their respective copyright holders.
I intend no copyright infringement. Please show your support for Doctor Who by paying for it.